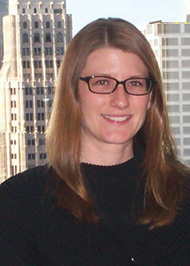 About Nancy Findeisen

Vice President, Financial Advisor
Nancy Findeisen joined B. Riley Wealth Management in May of 2013. She and her partner Michael Sheehan strive to build portfolios for clients who have a growth and income investment objective. They match their client's financial goals with their risk tolerance to create portfolios designed to achieve their specific long-range objectives. As a B. Riley Wealth Management financial advisor, Nancy delivers comprehensive, fully customizable financial solutions by leveraging the capital markets services, sophisticated investment banking resources, award-winning proprietary equity research, and unique proprietary offerings available through our B. Riley Financial affiliates.
Because, when it comes to managing wealth, an investment portfolio is just one part of an integrated strategy. Investors seek sophisticated advice on all matters financial that will help them build, preserve, and distribute their assets in a way that is consistent with their own individual goals and objectives. Nancy's approach emphasizes extensive thought and planning in the development and implementation of customized solutions that are tailored to clients' personal risk and return objectives.
Contact Nancy today to learn more about what she can do for you, your family and your business.